TAMARINDO BED AND BREAKFAST
This highly ranked B&B is set among tranquil, tropical gardens and palapa roofs, offering privacy and relaxed surroundings. Furnished with vibrant local decor alongside luxury accommodations, guests have called Tamarindo their home in Cozumel for over 20 years!
Tamarindo B&B is only 4 blocks from the oceanfront in Zona Centro, near the ferry building and main square! The Cozumel International Airport is just minutes away by taxi. A full renovation of Tamarindo was completed in 2017 - Come experience the 5-star difference.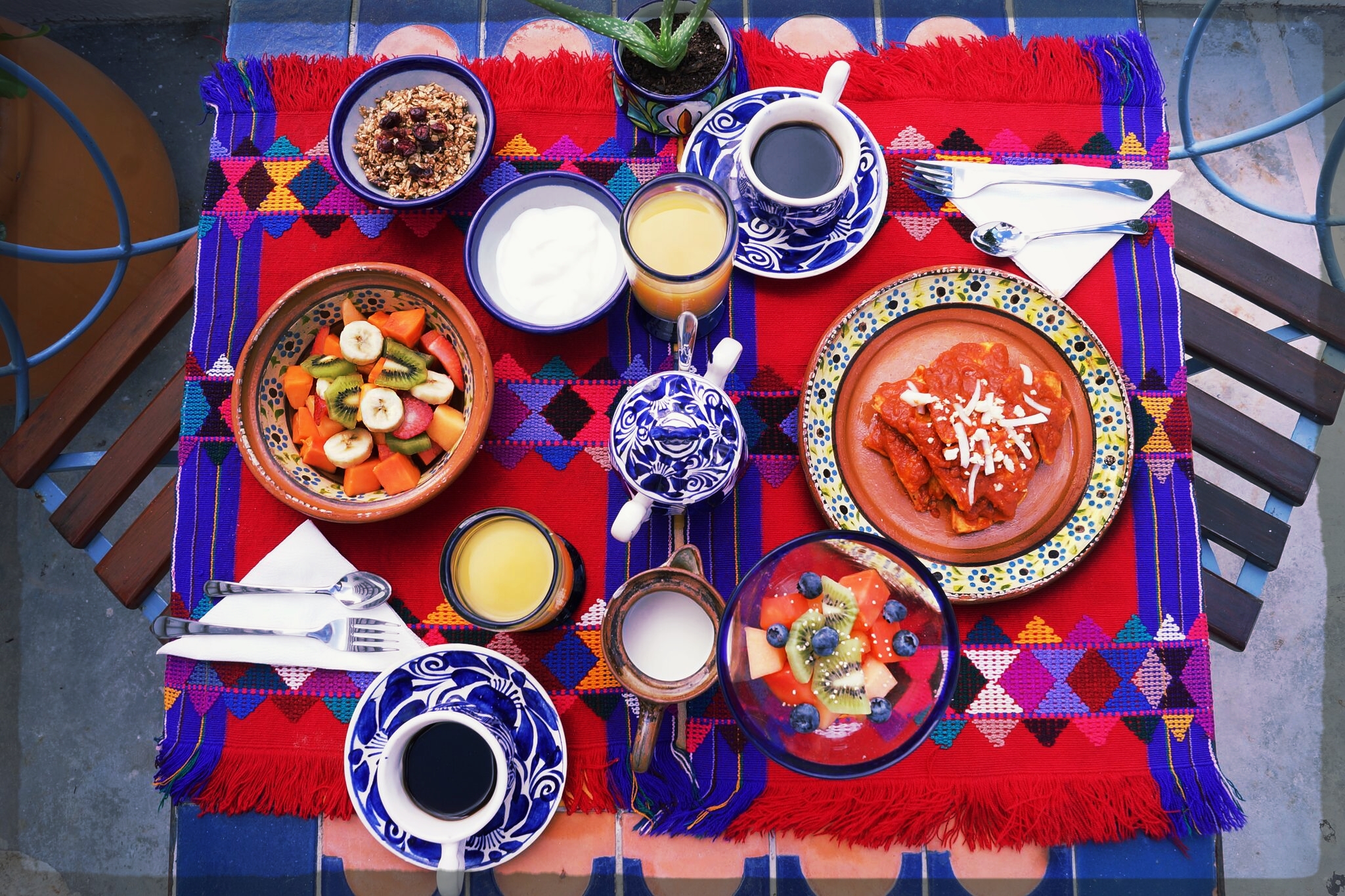 Traditional Mexican breakfasts are included with your room, and served each morning on the restaurant terrace. Tamarindo offers a variety of nightly rentals, including two beautiful 2-bedroom suites, four private rooms, and a shared dormitory.